The Beatles were an English rock band, started in Liverpool, in 1960. They were, and still are, one of the most successful bands in the history of modern music. The Beatles drew influences from many music genres through their career, and their songs ranged from pop ballads to hard rock.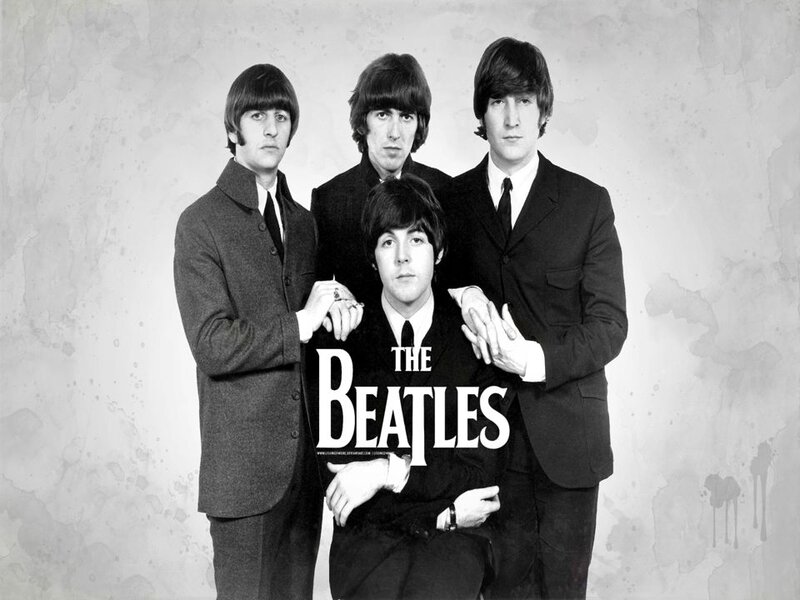 The members of the band were John Lennon (rhythm guitar), Paul McCartney (bass guitar), George Harrison (lead guitar) and Ringo Starr (drums).
Brin Epstein was their manager. Almost all of their music was recorded at Abbey Road Studios in London.
History:
Starting in 1957, John Lennon and several of his friends played in a British band called the Quarrymen. Over the next few years, the members of the band changed, and by 1960, the band was called The Beatles. They did not have their first hit until 1962. In February 1963 their song, "Please Please Me", reached the number 1 position on the British charts. This was the first of a record 15 British number 1 singles.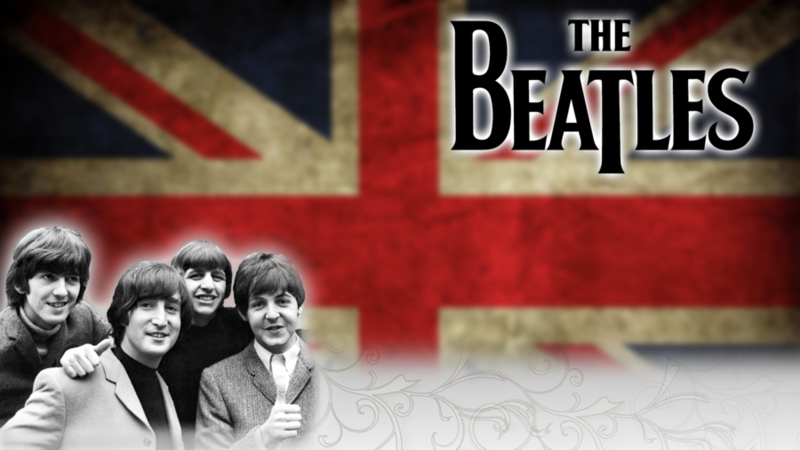 They first came to the USA in 1964. They were met at the airport by thousands of screaming American teenagers. The Beatles were so popular that they were attacked by screaming fans everywhere they went around the world. The effect they had on their fans was known as 'Beatlemania'. The Beatles made their first live American television appearance on The Ed Sullivan Show on 9 February 1964. About 74 million viewers — about half of the American population — watched the group perform on the show. Beatles songs soon filled the top 5 places on the American top 40 chart - a record that has never been matched.
The Beatles became so popular that no regular concert venue was big enough for their concerts. This led to them playing the first ever stadium rock concert at Shea Stadium in America, to around 50,000 people. The Beatles stopped touring and playing live music in 1966 because they were sick of audiences screaming so loudly that their music could not be heard.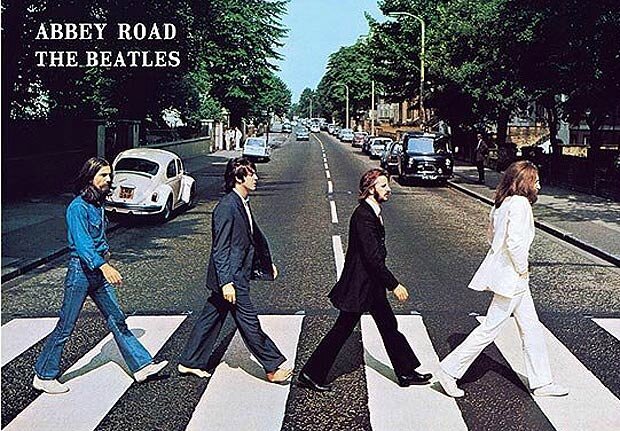 They were also tired of the pressures of touring. Among other things, they were so popular that thousands of people would gather outside the hotels they stayed in day and night meaning that they could never leave their rooms unless they were playing a concert.
The Beatles broke up in 1970 because of the pressures of fame and each member becoming more independent both in their personal lives and musically. In 1973 the two-disc sets "1962-1966" (the "Red Album") and "1967-1970" "(the "Blue Album") were released. These were both re-released on CD in 1993.