CALVIN AND HOBBES is a daily comic strip written and illustrated by American cartoonist Bill Watterson ( born July 5, 1958), from November 1985 to December, 1995.
At the height of its popularity, Calvin and Hobbes was featured in 2400 newspapers in the world..
THe final strip ( the 3160th) ran on Sunday December 31, 1995.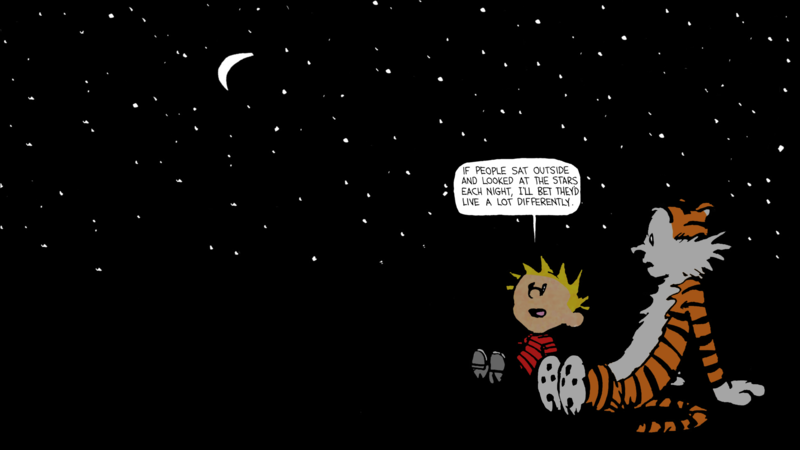 Fans and critics think that the end of the comic strip has left a hole in the comics page that no strip has been able to fill (remplir).
The strips are re-run in 50 countries, and 45 million copies of the Calvin and Hobbes books have been sold..