lundi 24 avril 2017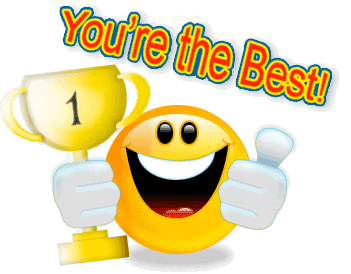 Le superlatif permet de comparer quelqu'un ou quelque chose à TOUT un ensemble, pour en dire qu'il/elle est supérieur(e) à TOUT.
________________________________
1) Le superlatif + :
- Si l'adjectif est court ( 1 syllabe ou 2 si terminé par « y ») :
THE + adjectif EST
EX : It is the scariest movie of the year, but it is the nicest too !
- Si l'adjectif est long ( 2 syllabes ou plus) :
THE MOST + adjectif
Ex : It is the most expensive film Spielberg has ever shot !
__________________________________
2) Le superlatif d'infériorité : THE LEAST + adjectif.
Ex : This actor is the least convincing !
_________________________________
3) Exceptions : Good >> the best Bad >> the worst
_________________________________
jeudi 20 avril 2017
JOB TITLES
Actor/actress/ Director/Composer/ Producer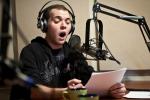 stuntman/ Make-up artist/ cameraman/ screenwriter/ visual effects supervisor.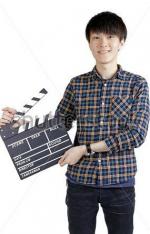 Clapper boy / director of photography/ body double / light engineer/ caterer (traiteur) / casting agent/ voice-over actor/ Reader/ location scout (repérages) / film editor (monteur)…
mardi 18 avril 2017
A) C'est un temps du passé, qui permet de parler de faits qui se sont produits à un moment précisé.
B) * Il se forme en ajoutant la terminaison –ED à toutes les personnes, à la forme AFF, aux verbes réguliers.
* Dans les questions et les négations, on a besoin de l'auxiliaire DID, et donc le verbe n'est pas conjugué.
EX : Aff : Last week-end, I surfed th web.
Int : What did you do ? Did you surf the Web ?
Neg : I didn't surf the web.
ATTENTION : certains verbes sont irréguliers ( pages 153-154). IL FAUT LES SAVOIR PAR CŒUR !
Seule la forme AFF est irrégulière. Les formes INT et NEG se conjuguent comme pour les vbs réguliers.
Ex : What did you eat yesterday ?
I ate ( et pas eated !!) pasta , but I didn't eat spinach !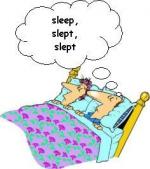 lundi 27 mars 2017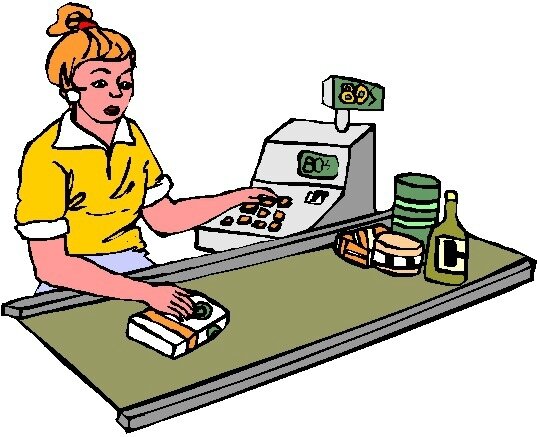 Objectif : Je sais échanger à propos d'achats .
- How much are the flippers ? They're £ 25.
- How much is the flask ? It's £4.
- I've got £10 : that's not very much !!!
- I've got only £5.
- So, we've got £15. That's not bad !
- Our friend likes reading. So, we need to go to a bookshop.
vendredi 24 mars 2017
Water sports

( swim bag /

flippers

/ swimming goggles / water polo ball …)

Winter sports

( ski helmet /

gloves

/ fleece hat / hockey stick…)

Camping and trekking

( compass /

flashlight

/ flask /

hiking boots

…)
A shop assistant / A customer : a shop assistant works in a shop, and a customer has money and buys.
mardi 21 mars 2017
Avec des pluriels

Avec des indénombrables

Quantité nulle

I haven't got any books.

We haven't got any work.

Quantité insuffisante

They have enough books

We've got enough time !

Quantité inconnue

He's got some presents

I've got some money.

Grande quantité

You've got many books.

There are lots of presents.

We'got plenty of pins.

I've got much money.

He's got a lot of work.

I need plenty of water.

Trop

We've got too many pins.

There's too much work !

Tellement

They've got so many books !

I've got so much work !

Quantité totale

I need all my books on Mondays.

They need all their money.